Reports
Presenting the HoloLens at Ligna 2017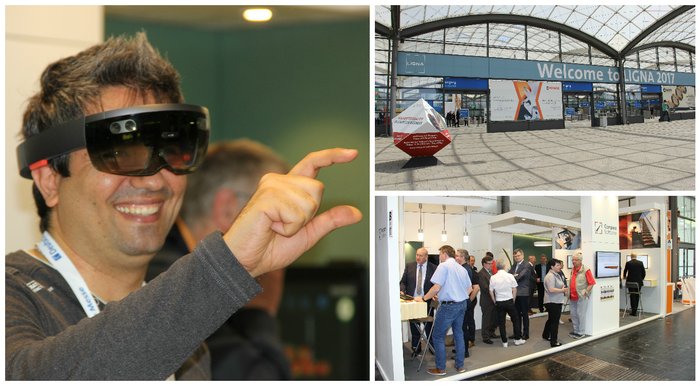 Next to our versatile software solutions for staircase and timber construction, we also presented our new development for the utilization of augmented reality. Visitors had the opportunity to test out the Microsoft HoloLens (AR glasses) at our booth. This opportunity drove many staircase builders to our booth, who then had the opportunity to experience virtual staircases on a real to size scale on the show floor.
Furthermore, we had the pleasure of meeting one of our longstanding customers who came especially far to see us. Our customer from New Zealand has been using our software on his machines for about 10 years now. However, up to now, we have not had the opportunity to meet him face to face, since the entire installation and servicing of the software has been conducted online so far.
Now we are pleased to look back onto these and many other highlights from last week. We would like to thank the entire Compass Software team, our partners, and all visitors!